What a year it's been! This month we're looking back at all the amazing things that happened in 2017 as the REVOLUTION clinic project has moved closer and closer towards its completion. As you read the summary below, click the links to look back at pictures and more details about that work that took place each month!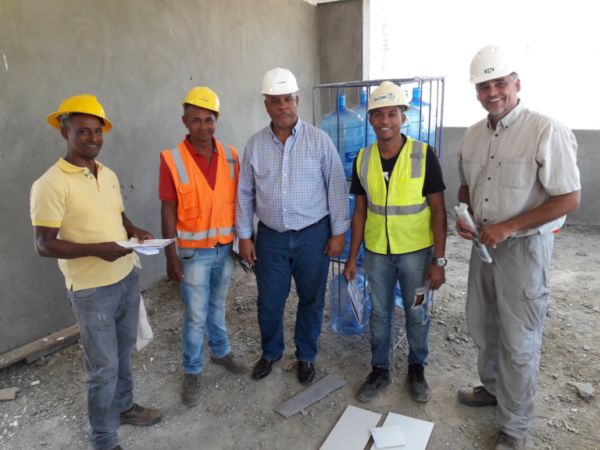 January started off with form work for doors and conduits in the walls for electrical wiring. By February, the following had been completed: plumbing rough-in, some government modifications, electrical rough-in, rebar fabrication was underway, door headers were in progress, and the main septic tank was almost complete. In March, there was continued work with beams, headers, cement, rebar, and block. An electrical crew worked to install outlet, data, and TV boxes and conduits. Almost all of the plumbing supply and drain lines were also in place by this time. Lastly, some major progress was made on the roof as formwork was put in place to prepare for cement.

In April, preparation was being made for plastering the consult section of the building as the projects from March continued to move forward. By May, things were getting pretty busy! The roof cement had been poured for several different sections and the main septic tank had been completed. There was also work beginning on the cistern and main drain line. June came, and by then, two of the seven building sections were "under roof"! Stucco workers also stayed busy with detail work and by the end of the month, there were even some sections ready for paint! Below is a video giving an update on the progress at this point.
In July, over half the roof was completed! Electrical and plumbing work continued, and a drop ceiling was installed in some sections. Additionally, SRI volunteers had completed the entire south side of the perimeter wall by this time! By August, more sections of roof were complete and SRI volunteers helped apply some of the first paint to the building. Please see Ken's video below for a comprehensive update on the progress that had been made so far!
As we moved into the fall months, progress purposefully slowed to be sure that the generous funds you and others have given to the REVOLUTION project continue to be spent as efficiently as possible. Ken explained some of the reasoning behind this in an update post from November. We then wrapped up the year looking back at some of the reasons why we began the project in the first place, thanking fall construction teams, and sharing the new Gift Catalog for purchasing clinic equipment! Thank you to all who made 2017 a great one through your generosity and continued support. Please enjoy one of our favorite videos below as you view the clinic construction through a bird's eye view!
Fundraising Updates
We continue to feel extremely blessed by all who have contributed so far to make this project a reality. Please see the most current numbers below as of 12/30/17: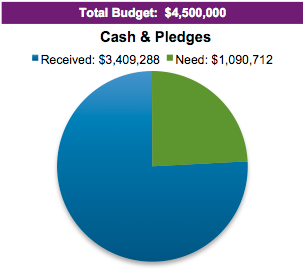 Get Involved!