By: Ken Potter, REVOLUTION Construction Manager
As we did in the summer of 2015, we have again "paused" construction so that the generous funds you and others have given to the REVOLUTION project will be spent as efficiently as possible. Funds are limited and we are determined to use them as wisely and frugally as possible. It is exciting that we are at the beginning of the first true "finishing" stage.  This work can quickly bring completed sections of the building into reality and even allow the first steps toward outfitting these areas with the equipment provided by IMEC. But in order to finish areas, we need to begin purchasing materials much different than the sand, cement, rebar, and block that we have purchased to date. The materials we now will begin purchasing would carry a staggering 18% tax if not purchased under the umbrella of a tax-exempt organization. Due to the many complicated government issues and politics within the Dominican government, our Dominican partners have not yet been able to obtain the level of exemption needed for the project. SRI and our Dominican partner ACPSI are now working together to find a solution after spending close to two years trying to jump through the ever-changing government hoops. A fresh look was needed to get this situation resolved, and it looks very promising that we will be able to obtain and use this crucial status. This is a necessary time to pause until we can push ahead and use donated funds as effectively as possible, finish the building, and open the doors for the poorest of the poor.
Partnership is Key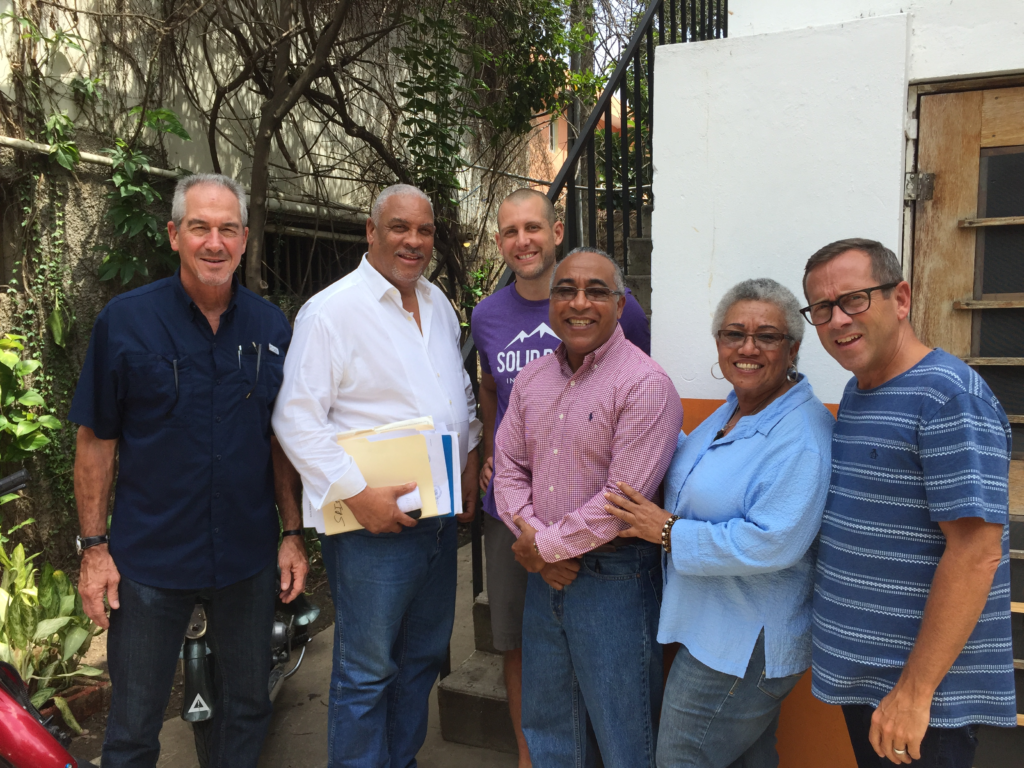 Members of both ACPSI and SRI during a meeting together in early November 2017
As plans for the REVOLUTION project move forward, both ACPSI and SRI have been working hard to finalize a formal Partnership Agreement. Although both organizations have been working together for 25 years, both agreed that it was time to update their written agreement, spelling out the plan for continued collaboration as we look toward the future. Such a task is challenging enough between two organizations from the same culture and language, so completing this document will be a great accomplishment on many fronts! There have been some obstacles to work through but forward movement continues to be made and we hope that the relationship between both organizations will only be strengthened as a result. Coming up later this month, several SRI board members will return to San Juan de la Maguana, Dominican Republic for their next meeting with ACPSI. Both organizations covet your prayers as they continue to work together through this important process.
Fundraising Updates
We continue to feel extremely blessed by all who have contributed so far to make this project a reality. Please see the most current numbers below as of 10/31/17: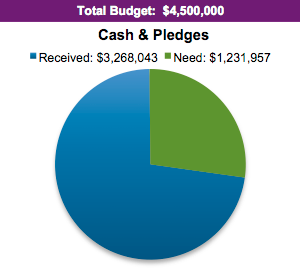 Get Involved!