I love those connections that make this big old world feel like a little village. – Gina Bellman
Due to COVID-19, all major construction work has been ordered to be on hold as the Dominican Republic follows nationwide orders to stay home. This, however, does not mean there is nothing that can be done right now for the REVOLUTION Project. We understand that now might be a challenging time for monetary contributions, so we instead are seeking connections to large businesses, hospitals, or corporations that could donate used or excess supplies, equipment, or furniture to help outfit the facility.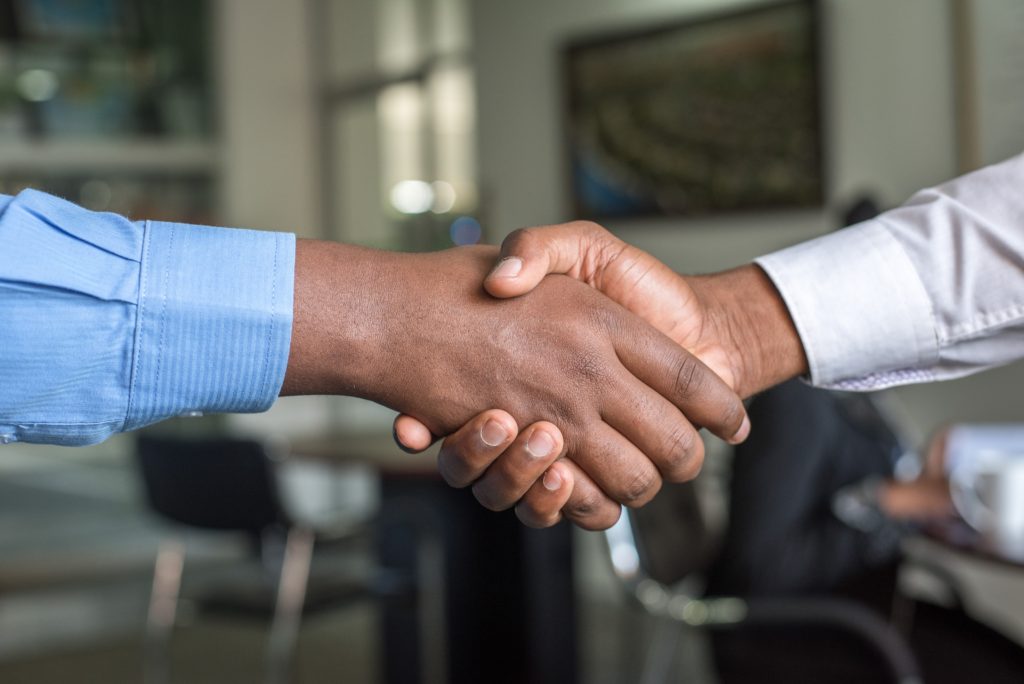 Our partner, MedShare, will be the main solution for gathering medical-related needs as well as some furniture items, but getting additional items at a reduced cost or even donated would lower what we pay MedShare and ease their workload. Although we deeply appreciate someone wanting to donate an item or two that they may personally own, SRI is in search of connections to wholesalers, manufacturers, hospitals, or large businesses who may be interested in helping.
Examples of connections/items that cannot be used:
Any used personal items from your home (including furniture and electronics)
Connection to that nice man at the hardware store
Examples of connections/items that could be used :
A group of 10 or more Windows computers, workstations, or servers that are only a few years old
20 beds from a hospital
40 chairs being replaced from the lobby of a business
A connection to a manufacturer or wholesaler who could provide their products at a reduced price, at cost, or as a full donation
Connection to someone who is head of international donations for a large corporation
If you have a possible lead to a connection, SRI is happy to provide more details with specifics and can communicate directly with the lead. Once the connection is established and the needed donation is confirmed, SRI can then help coordinate acquiring, storing, and then loading the supplies into a container for shipment to San Juan de La Maguana. We would also like to remind all interested businesses that gifts-in-kind are considered tax deductible. SRI already has some amazing companies who may be helping us with some of these items, but more help is still needed!
Specific Items Needed:
Furniture
Waiting room chairs
Office desks and chairs
Office accessories (lamps, chairs, file cabinets, etc.)
Commercial file cabinets
Conference room table and chairs
Hospital beds and bedside tables
Stainless steel carts and tables
Workstation chairs – laboratory, etc.
Cafeteria chairs and tables
Warehouse shelving units
Electrical:
Switches and outlets
LED lights for dropped ceilings
Parking lot lighting
LED floodlight fixtures
LED TVs (12)
Ceiling fans
Plumbing
Point-of-use tankless hot water heaters
Toilets
Wall Sinks
Faucets
Shower Valves and Trim
Scrub Sinks
HVAC
"Split" Air Conditioning Systems
Two Large Central Air Conditioning Sytems
Computers / Electronics
20 workstations with Servers, Displays, etc
Video-Conferencing Equipment
Video Projector or large flatscreen
Kitchen
Stainless Tables for Food Prep
Wire Shelving Units for Pantry
Cooking Range
Commercial-type Dishwasher
Commercial Convection Oven
Kitchen Utensils, Tools, etc
Flatware, Pots/Pans, Cups, etc
Miscellaneous
Adjustable Height Loading Dock Unit
Lever-style Door Hardware
Lawn Drainage Boxes
Dropped Ceiling Grid and Panels
Commercial Laundry Equipment
Linens, Towels
Privacy Curtains (between beds)
Wheelchairs, Crutches
Thank you for your consideration as to how you might be able to get SRI connected to the right people to keep the REVOLUTION Project moving forward! If you have any leads or questions, please direct them to REVOLUTION Construction Manager, Ken Potter (kenneth.potter@gmail.com). We are excited to see what our supporters can do and thank you again for your help!
Fundraising Updates
We continue to feel extremely blessed by all who have contributed so far to make this project a reality. Please see the most current numbers below as of 4/30/20: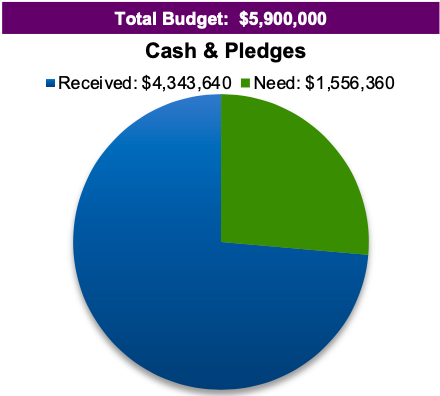 Get Involved!