This month is a great opportunity to focus on the recent weather the Dominican Republic has experienced and remember WHY we are building a new clinic. The threats from Hurricanes Irma and Maria last month are not a new phenomenon for the DR, especially during the late summer/early fall when hurricanes are more common in the Caribbean. The area of San Juan de la Maguana, where the Christian Clinic for Integrated Health and SRI guesthouse are located, is a valley fairly central on the island of Hispanola. The biggest threat for this particular area is flooding, as water coming down from the mountains and into the San Juan river can suddenly rise quickly in the event of a heavy rain from storms.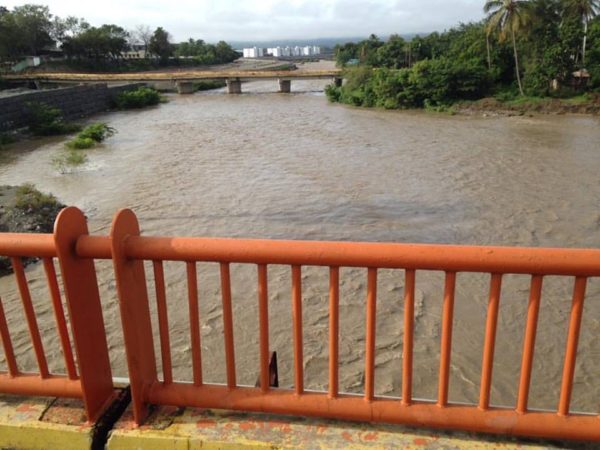 The river swelling from recent rains during the hurricanes last month.
Many who have travelled to San Juan can easily understand how much damage flood waters can cause to a city with many roads still made of dirt and many homes constructed of thin wooden planks. Some even travelled after the most recent disaster caused by Hurricane George back in 1998 and saw first hand just how bad the flooding damage was.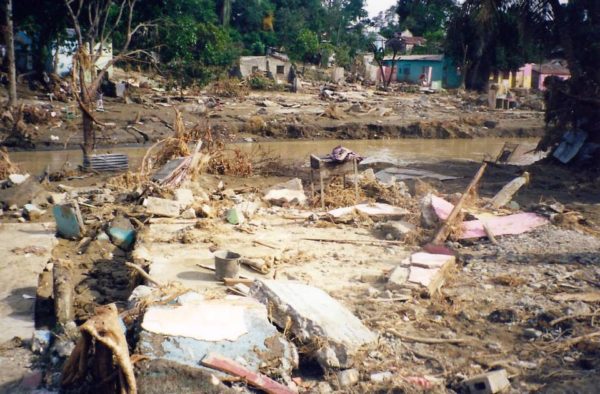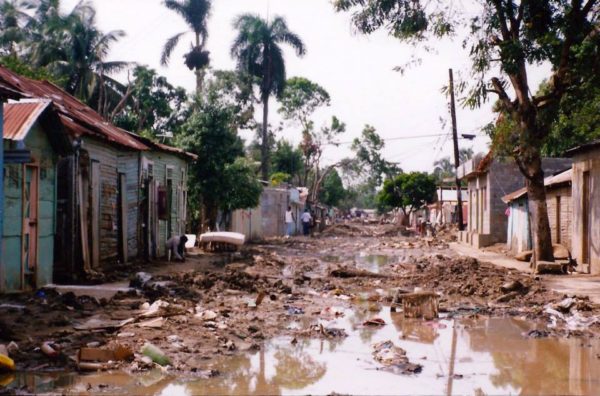 Destruction in San Juan after Hurricane George in 1998.
Shortly after Hurricane George, the Dominican government declared the land on which the current clinic and guesthouse sit to be a "flood zone." From that point on, it has been considered illegal to construct new homes or buildings in this area, and the neighborhood that grew back is technically a community of "squatters." The clinic and guesthouse remain since they were built before the new regulations, however, the clinic is not able to accept insurance from patients since the building was damaged beyond repair and does not meet government code.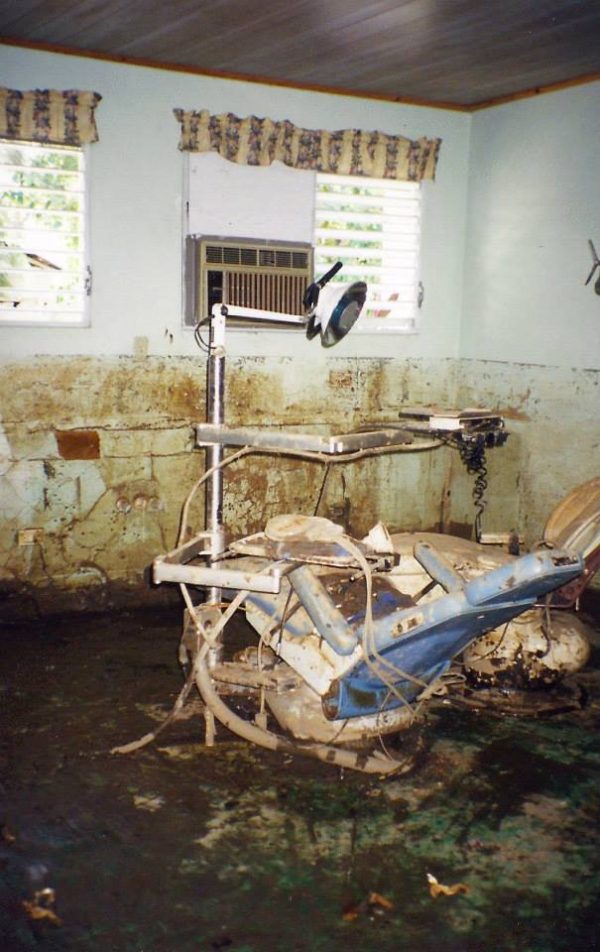 Damage inside the clinic from muddy floodwaters.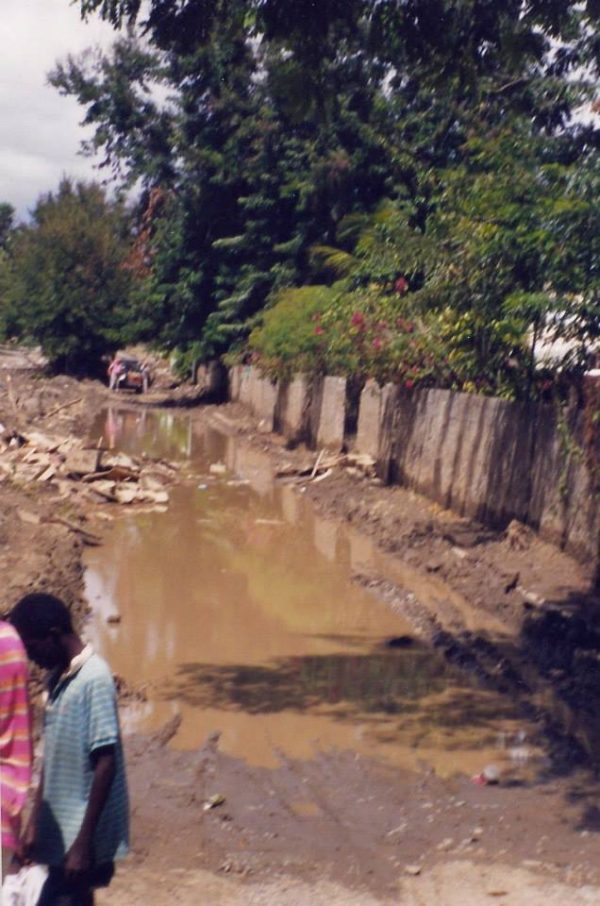 The road leading to the clinic and guesthouse entrances.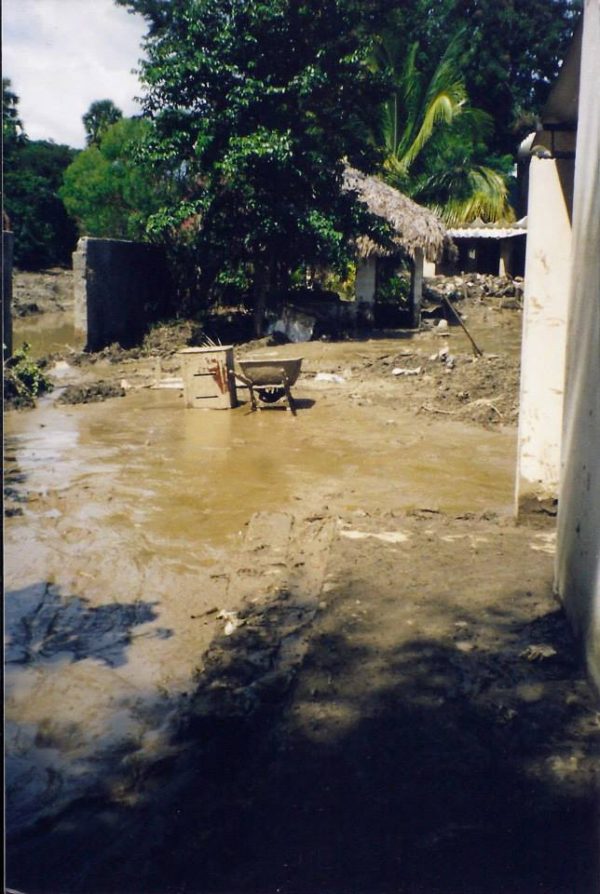 Cleaning up the guesthouse courtyard.
We are grateful for your prayers during the recent storms and thank God for protecting San Juan de la Maguana from any major damage. We look forward to the future with great anticipation when the new clinic is complete and safe from the dangers of flooding. Until then, please keep the project and the many people involved in its completion in your ongoing prayers!
For more photos from Hurricane George and the early years of SRI, check out our Facebook Photo Album!
Fundraising Updates
We continue to feel extremely blessed by all who have contributed so far to make this project a reality. Please see the most current numbers below as of 9/30/17: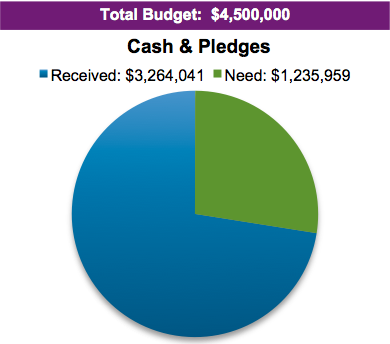 Get Involved!