After some time off during the holidays, the REVOLUTION Update Tour is back with stops in Roanoke, Virginia and Newville, Pennsylvania later this month! Check out the details below:
Sunday, January 26, 2020 – Roanoke, VA
Second Presbyterian Church | 214 Mountain Ave SW | Roanoke, VA 24016
12:00pm
Rice and beans lunch will be served
Wednesday, January 29, 2020 – Newville, PA
The Connection Place | First Church of God | 475 Shippensburg Rd | Newville, PA 17241
7:00pm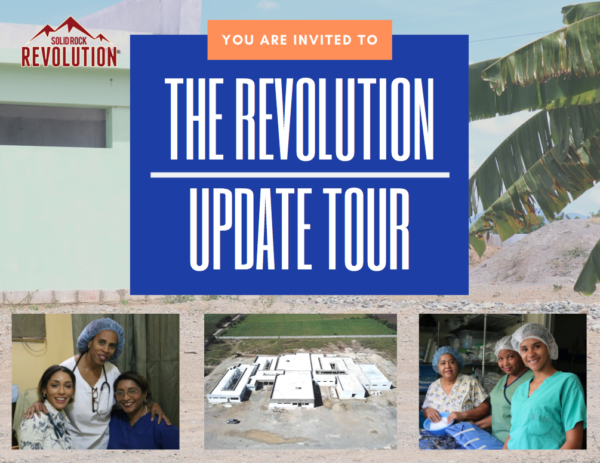 The REVOLUTION Update Tour is coming back to a location near you! REVOLUTION Financial Manager, Frank Beltre, and SRI Executive Director, Joseph Zimmerman, will be traveling to provide updates on the campaign as well as answer your questions relating to the project. Past team members of SRI mission trips are highly encouraged to attend as it will also be a great time of reunion for old friends. Please feel free to call the office (419-956-4077) for more information.
Thank you for your continued prayers and support of the REVOLUTION Project!
Get Involved!