By: Ken Potter, REVOLUTION Construction Manager
Work continues to move along well. The last section of the concrete roof will be completed by the middle of April, bringing this big phase of work to completion. Workers have been very busy plastering the walls and have made great progress as they transform the building from a cement block structure to a finished-looking building. We have had a beautiful sample of terrazzo flooring installed, and everyone involved likes the look. This type of floor will make a very durable and sanitary surface. Frank and Victor are working with the flooring contractor and are hoping to get the Consult and Administrative areas completed in May.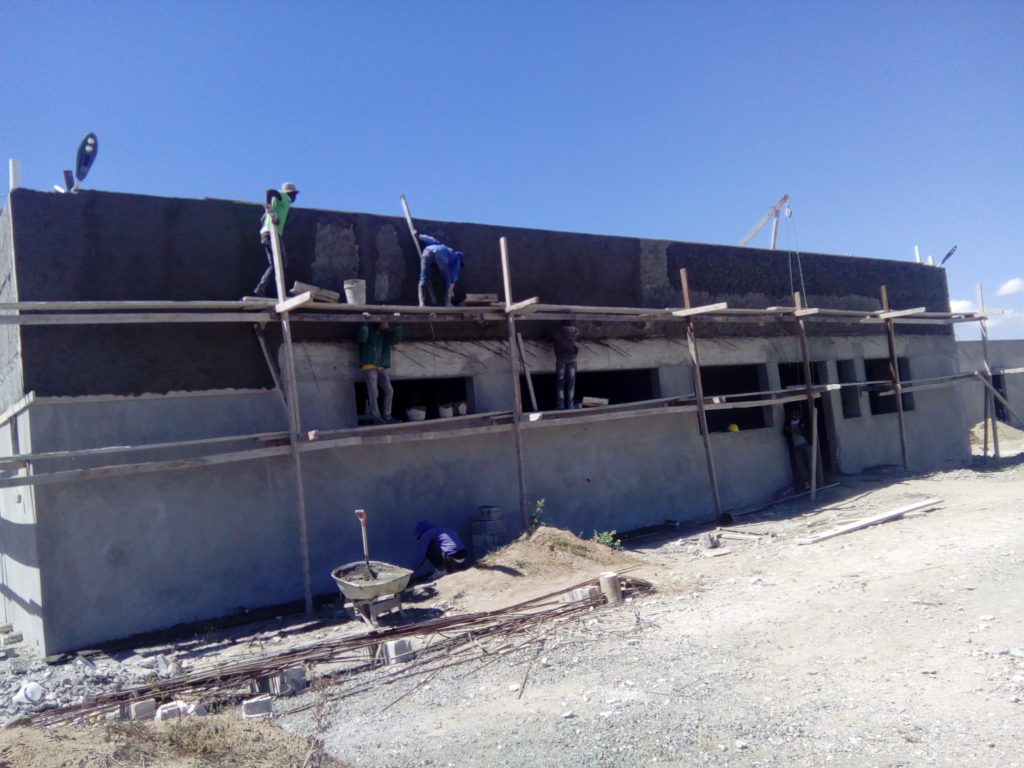 A second large hole has been dug and a septic tank has been built in one of the front areas. This will allow the final connection of all drains and complete this step of plumbing. Much electrical work has been underway installing wiring. Frank has been working extremely hard to apply for tax exemptions on the purchases of electrical, plumbing, cement and other products and his efforts have saved the project many thousands of dollars already. Although it sometimes delays work, the saving are worth it!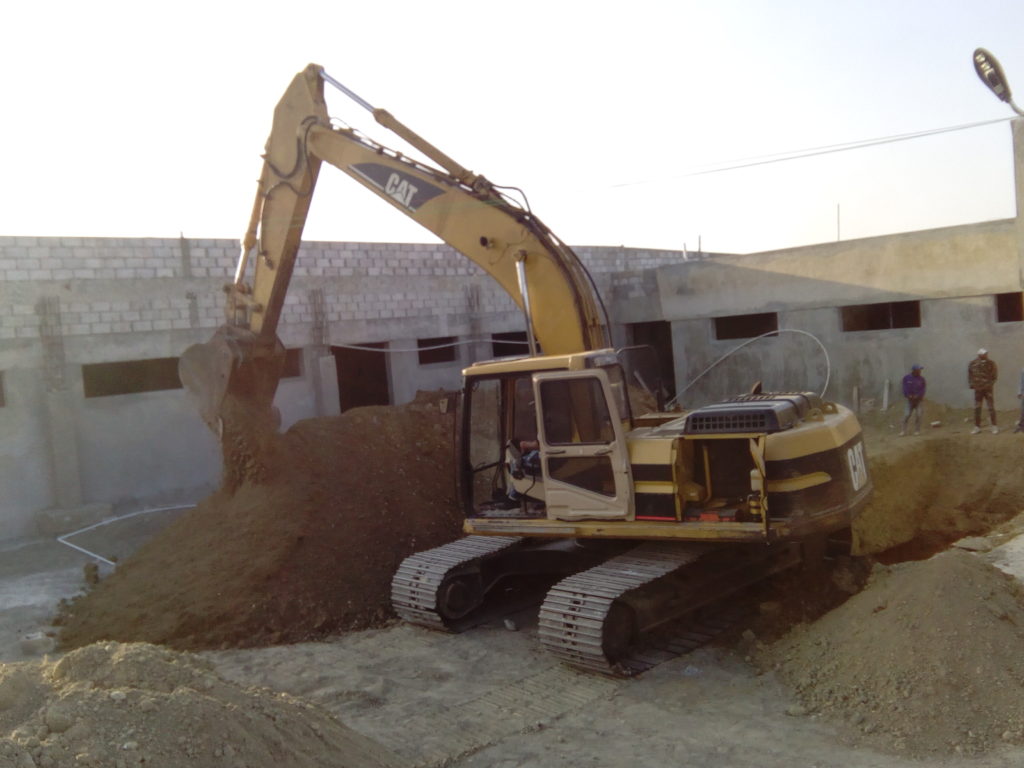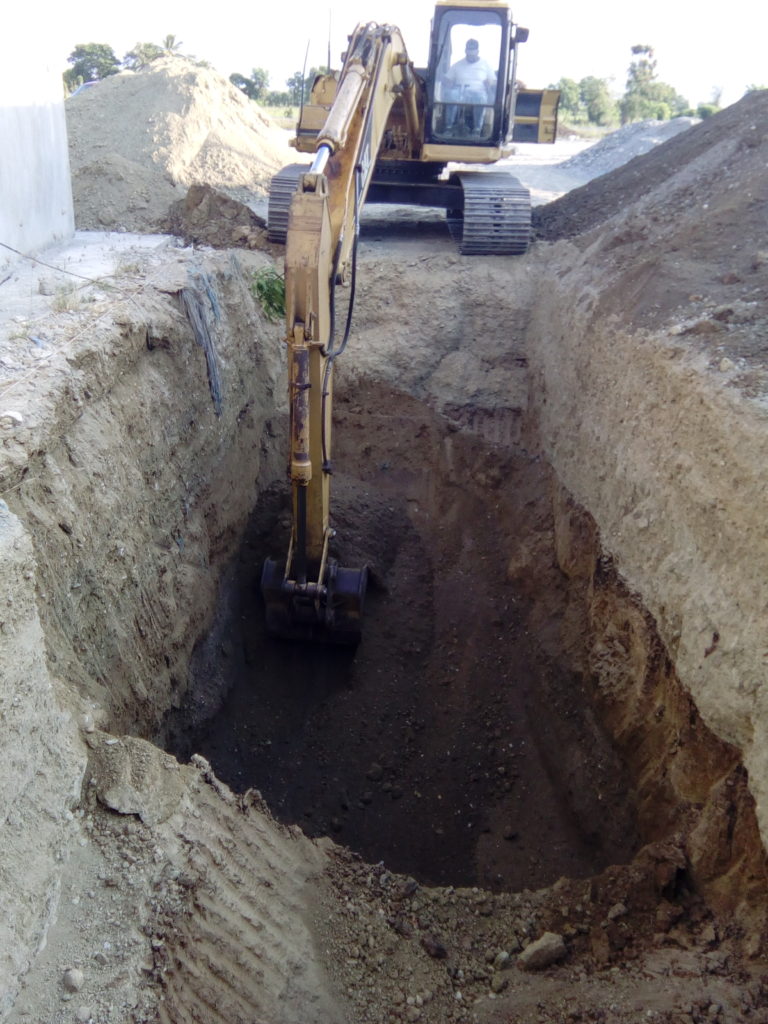 Frank also coordinated the meeting with a representative from the Public Health Department at the project site. After touring the building, he made a few suggestions that will help satisfy requirements for official approval by Public Health when we are ready to open the doors. Getting this approval will be a very important step, so having this representative drive out from Santo Domingo was crucial. We had met with him in Santo Domingo in 2016 when the building was only on paper, and at that time he made some great suggestions. This site visit allowed him to see the actual building and help him clarify what Public Health will be requiring.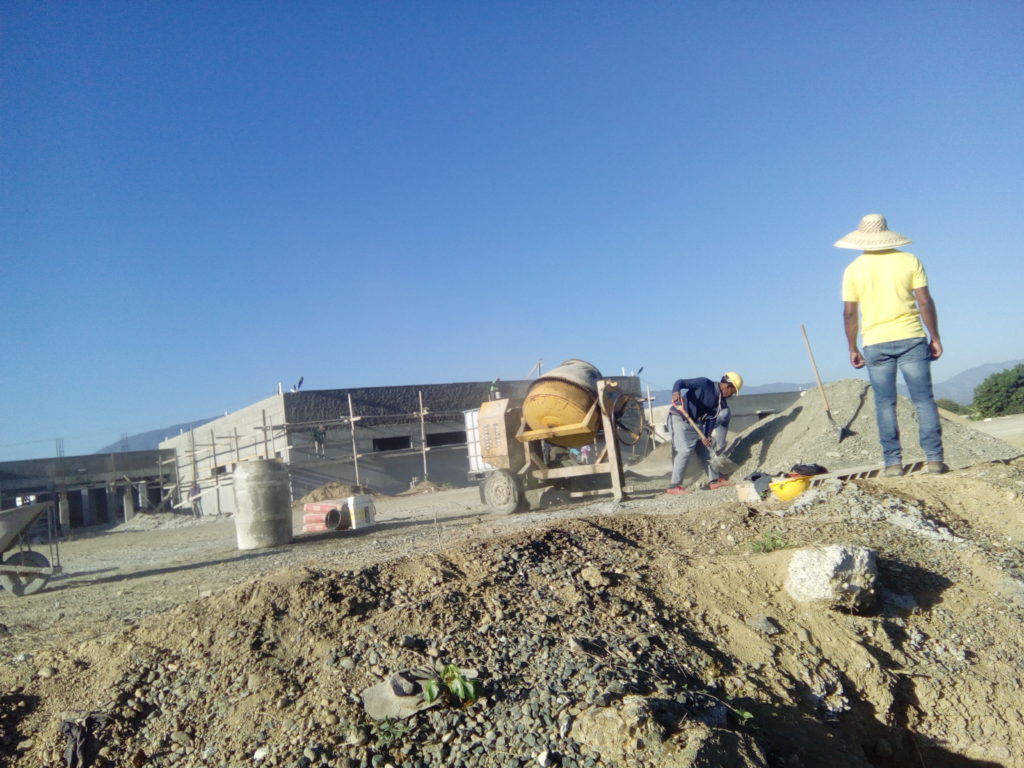 Volunteers have been helping along with our Dominican workers on the front wall. With this front wall in place we can finish grade the entire front of the property and begin working on the parking and roads. This has meant moving the "batch plant" (the equipment used to mix the concrete materials) off-site, but it will also mean cleaning up all of the miscellaneous piles of sand and other materials. The site will look great from the road!
Get Involved!