The REVOLUTION Update Tour is returning to a location near you! We can't wait to share the latest news regarding the new Clinica Cristiana de Salud Integral being constructed in San Juan de la Maguana, Dominican Republic.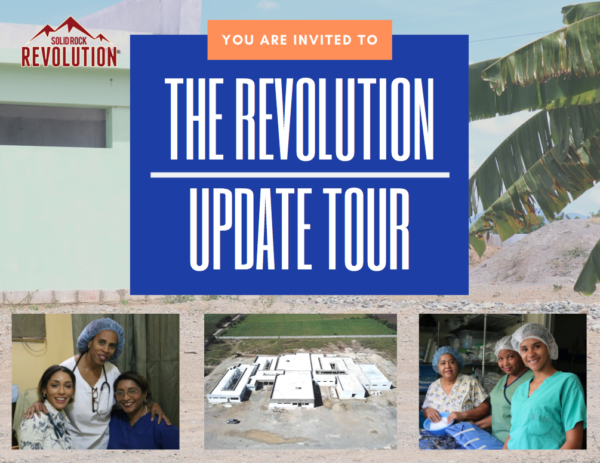 REVOLUTION Financial Manager, Frank Beltre, and SRI Executive Director, Joseph Zimmerman, will be traveling to provide updates on the campaign as well as answer your questions relating to the project. Past team members of SRI mission trips are highly encouraged to attend as it will also be a great time of reunion for old friends. Please see the tour dates below and feel free to call the office (419-956-4077) for more information.
Tour Dates
Tuesday, September 24
Peoria, IL – Northwoods Church
Wednesday, September 25
Nashville, TN – First Presbyterian Church
Thursday, September 26
Louisville, KY – TBD
Sunday, October 13
Wauseon, OH – Crossroads Church
Tuesday, October 15
Fort Wayne, IN – Brookside Church
Wednesday, November 13
Spartanburg, SC – First Presbyterian Church
Thursday, November 14
Concord, NC – TBD
Saturday, November 16
Gainesville, GA – TBD
TBD
Roanoke, VA – TBD
Please be sure to check back on the REVOLUTION Tour page for the latest updates as we continue to finalize locations and dates for the presentation!
Fundraising Updates
We continue to feel extremely blessed by all who have contributed so far to make this project a reality. Please see the most current numbers below as of 8/31/19:
 
Get Involved!