Construction progress has really been coming along the past few months for the REVOLUTION project! Please enjoy the following photos to see the latest updates!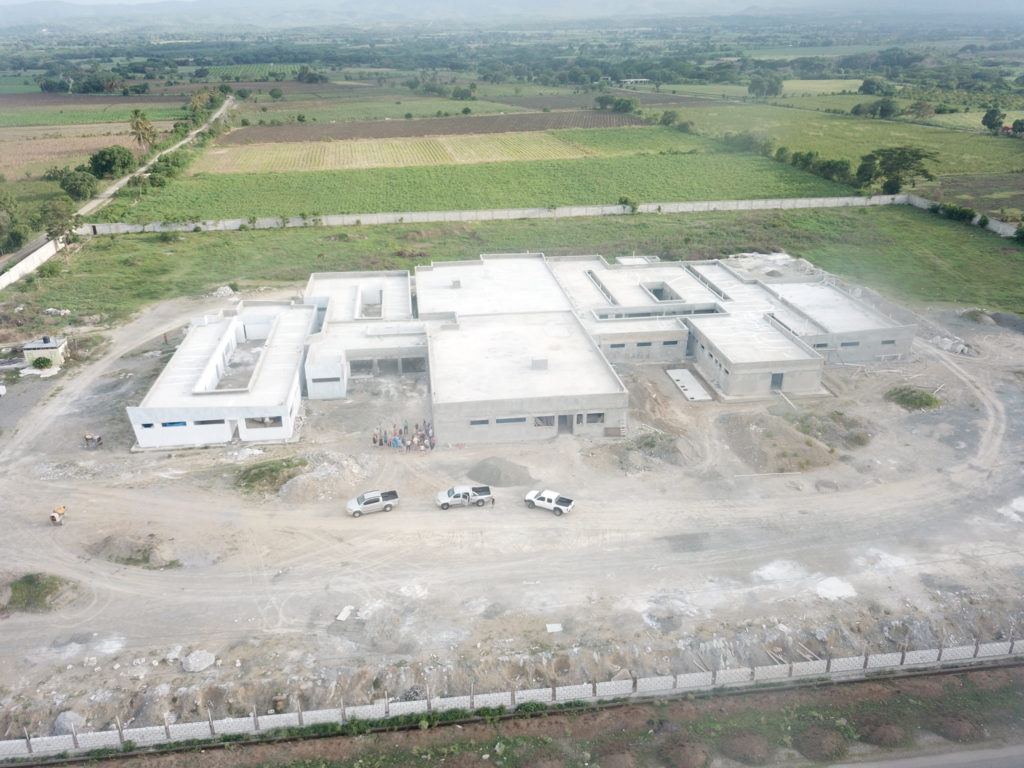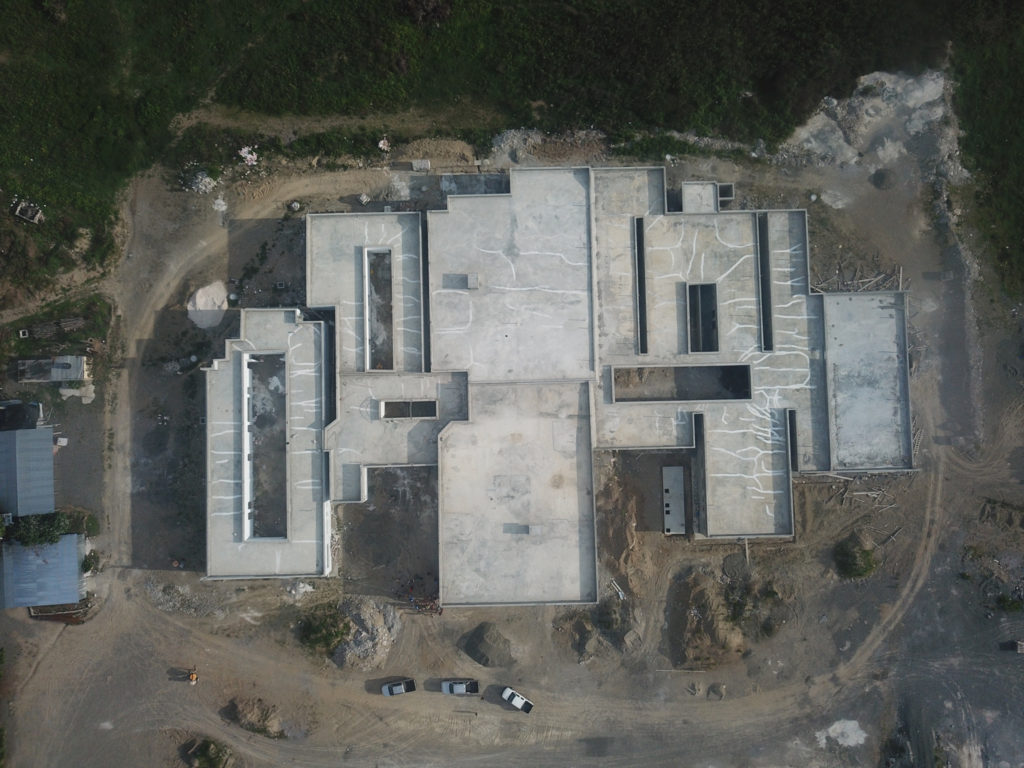 The clinic from above, captured by a drone.

View looking southeast. The large dark square area is the loading dock. The building is 95% plastered.


From the highway centered on the Emergency Room entrance.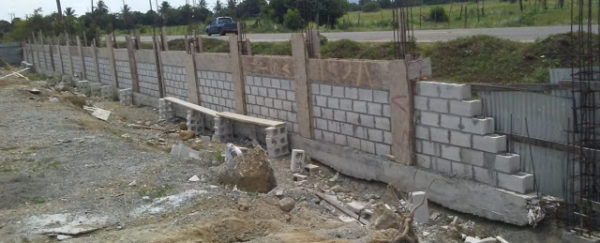 The front wall with the northwest corner of the property at the left edge of the picture.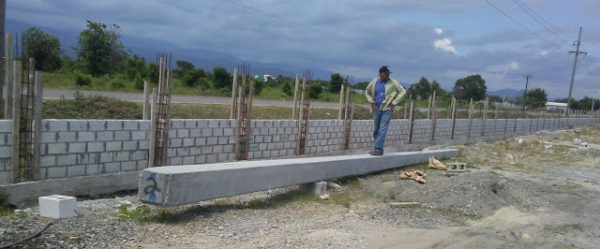 Tirso, our amazing security/everything man, atop one of the power poles that will hold the electrical power lines from across the highway before going underground on the site. The front wall extends across the front of the property behind him.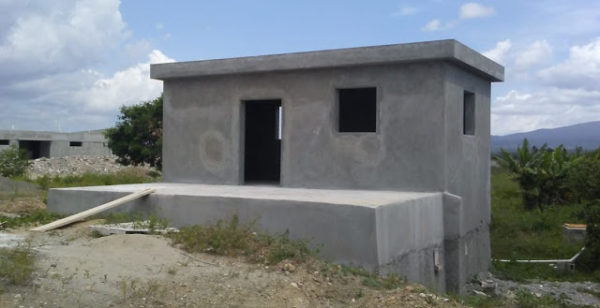 The pump house atop the 30,000 cistern which is supplied from both the city water and our own well.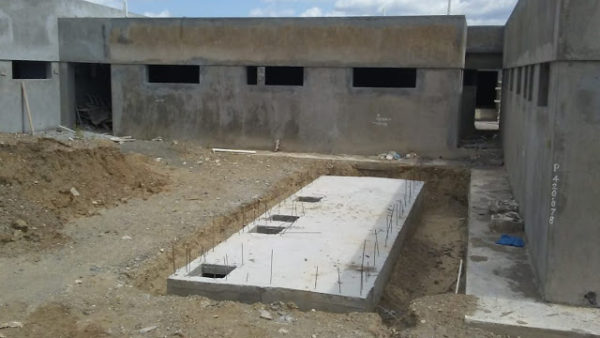 The second and final septic tank is now built.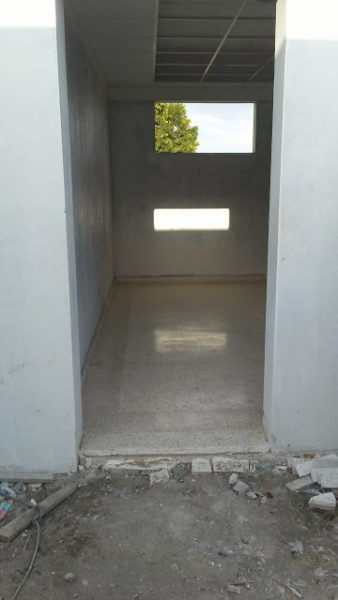 A finished Terrazzo floor in one of the consult rooms.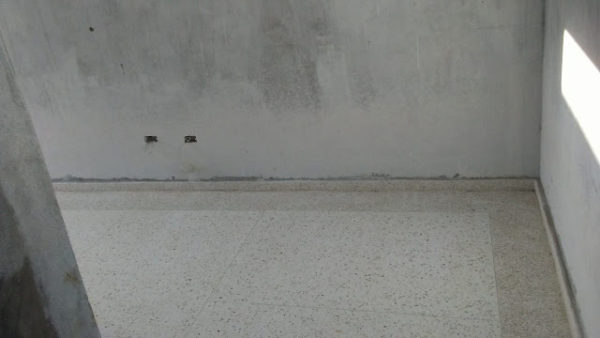 Detail of the Terrazzo floor showing the decorative border. These floors are economical, extremely durable, and easy to clean.
Fundraising Updates
We continue to feel extremely blessed by all who have contributed so far to make this project a reality. Please see the most current numbers below as of 6/30/19: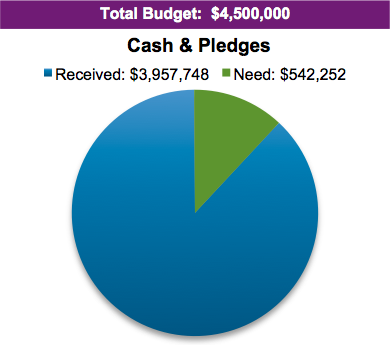 Get Involved!