By: Ken Potter, REVOLUTION Construction Manager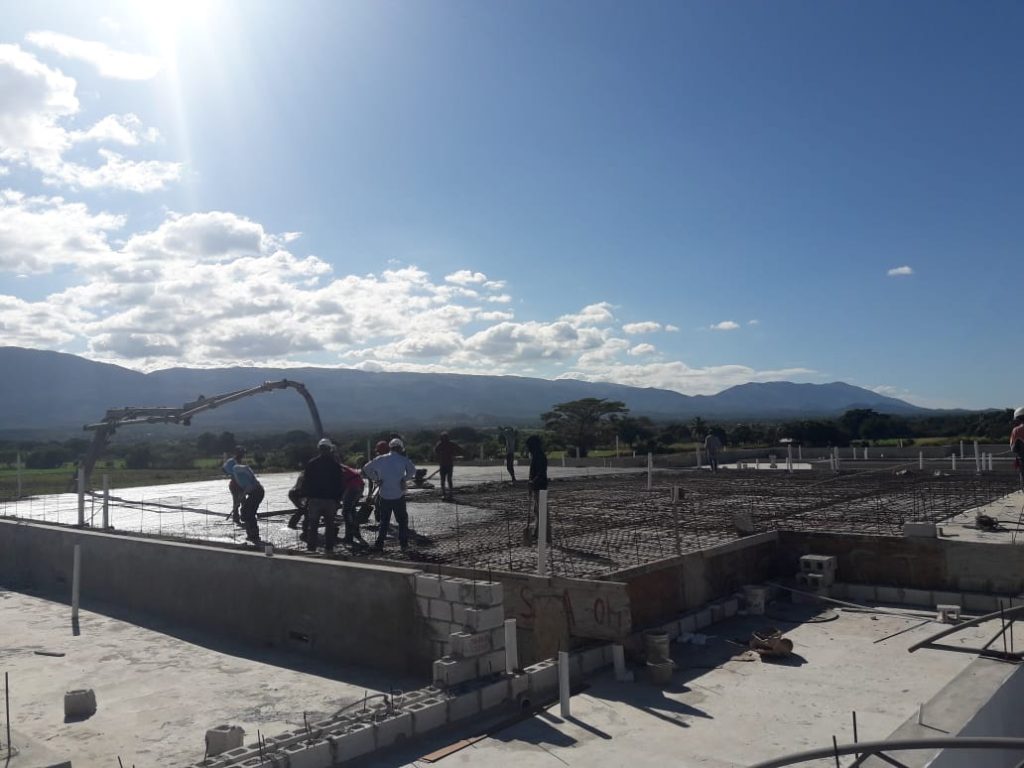 We continue pushing forward with construction and are making good progress. The concrete roof is now on approximately 90% of the building, and plastering is not too far behind. The plumbing and electrical crews are working to get their rough-in work completed, and we hope some of the volunteer construction teams will help with painting. We also plan to have construction teams begin working on the front wall of the property, with the plan to finally make the property look nice from the highway (much to the dismay of many Dominicans, we did not begin the project by completing a beautiful front wall  – which is what you often see here in the DR …and years later the only thing built on the property is that front wall!). It will be exciting to get the front wall built and then allow some of our garden-friendly volunteers to help add some low maintenance landscaping along the highway! We will also be final-grading the expansive front area so that work can begin on the parking and entrance areas. This will really make our progress stand out!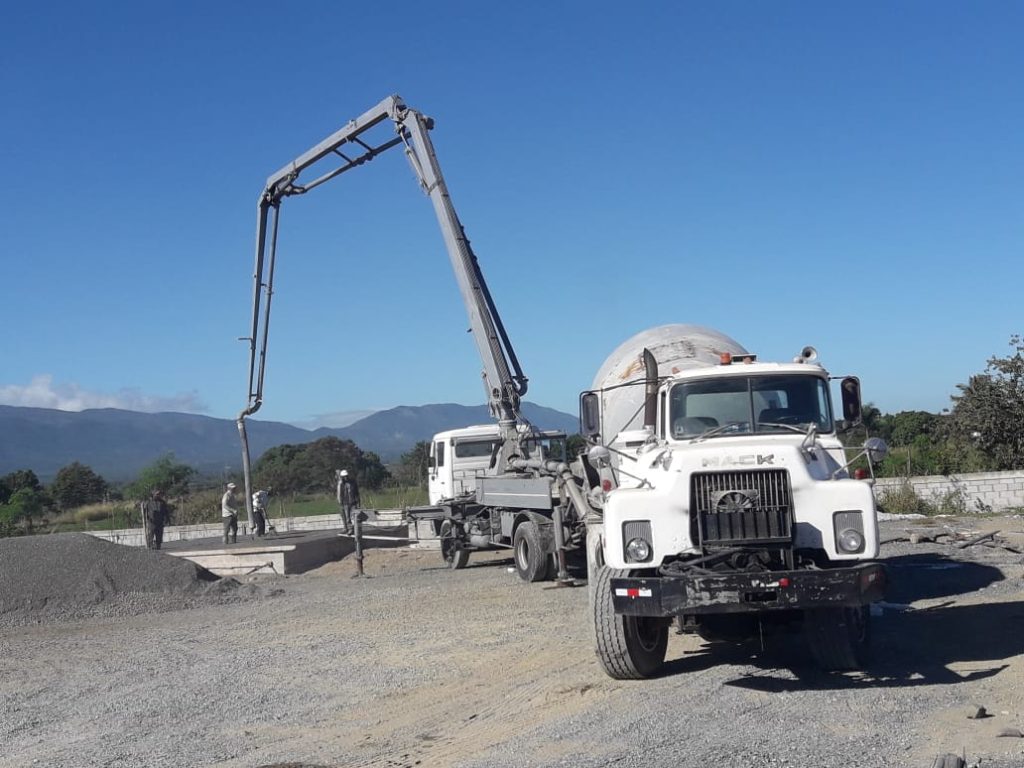 Many of the "guts" of a facility such as the 30,000 gallon cistern, a second septic, tank and the installation of the power lines are being worked on, and we look forward to having some sample floors installed so that we can finalize our selections for the 46,000 square feet of flooring! We are blessed to have such wonderful and sincere Dominican professionals involved with the project who are trying to help get things done as cost-effectively as possible. Dominican engineers are helping finalize structural plans for the roof structures at the main entrances and over the ambulances, and others are helping find building system components (such as electrical items) at discounted cost. I am now traveling to the project for a week every other month or so, and the thing I enjoy most is getting together with this group of Dominicans – they are great people. Frank Beltre is our onsite "conductor" and he is just amazing.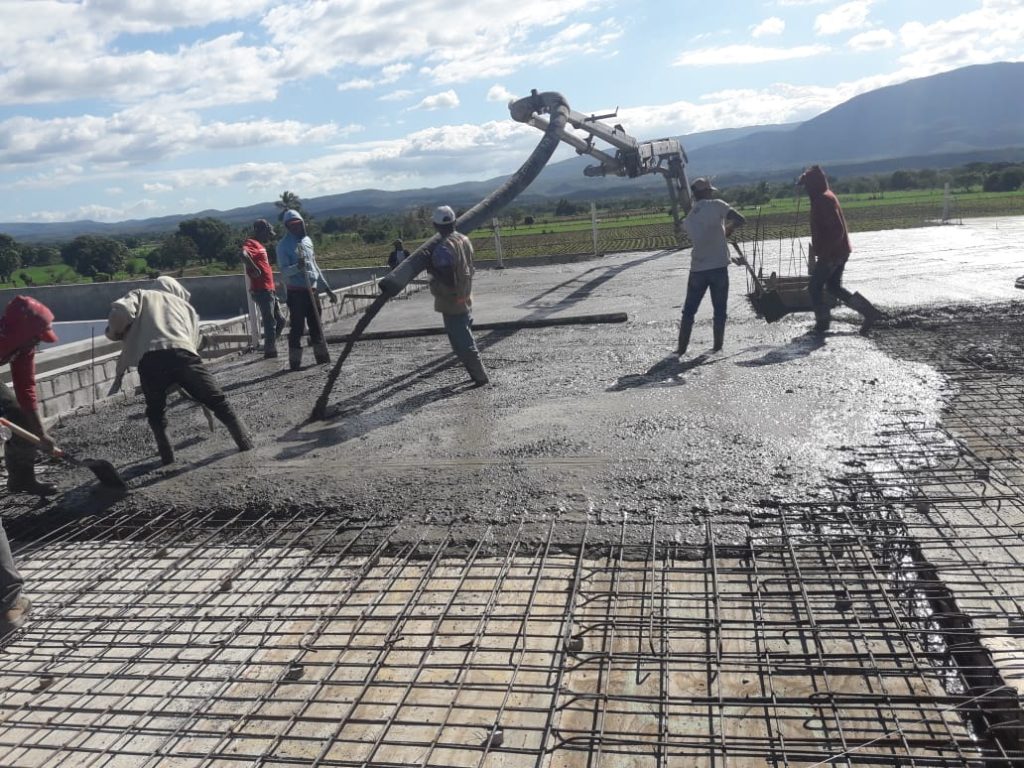 Challenges remain, as all significant purchases of items must still go through the lengthy tax-exemption paperwork process, and this has forced us to look further for suppliers who will meet the tax-exemption requirements – as both purchaser and supplier must be in good-standing with the detailed requirements. Frank continues assisting ACPSI (our Dominican partner) to push this process and stay on top of regular paperwork submittals. He will have put many miles on his truck traveling the three plus hours to Santo Domingo to see that the bureaucratic paperwork moves along! We hope to hear in the near future that the test shipment clears customs with import-tax exoneration. And finally, issues with the Public Health department requirements seem to be getting clarified.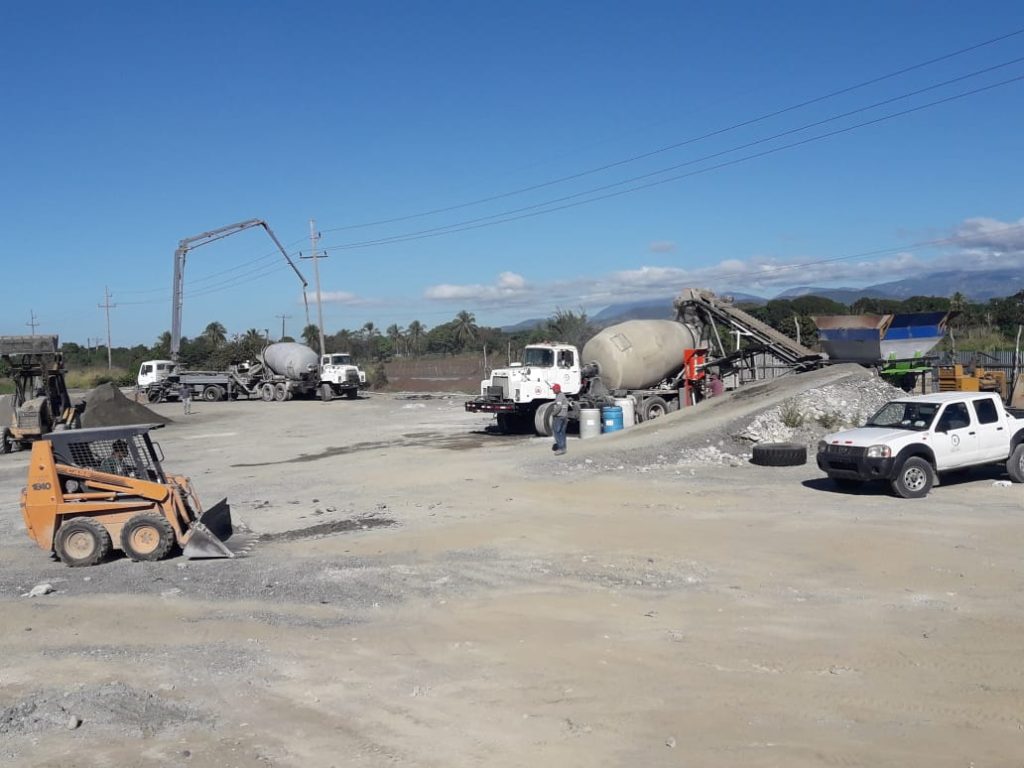 The goal in all of this of course is to simply try and meet what Jesus asked us all to do – help others who are in need. It is far from a simple step, but worth striving for. For 30 years thousands of amazing people have come from the US and Canada to San Juan de la Maguana offering their talents and love. This building is simply the vehicle that can help this amazing history continue for another 30 years and beyond. God is great.
-Ken
Get Involved!