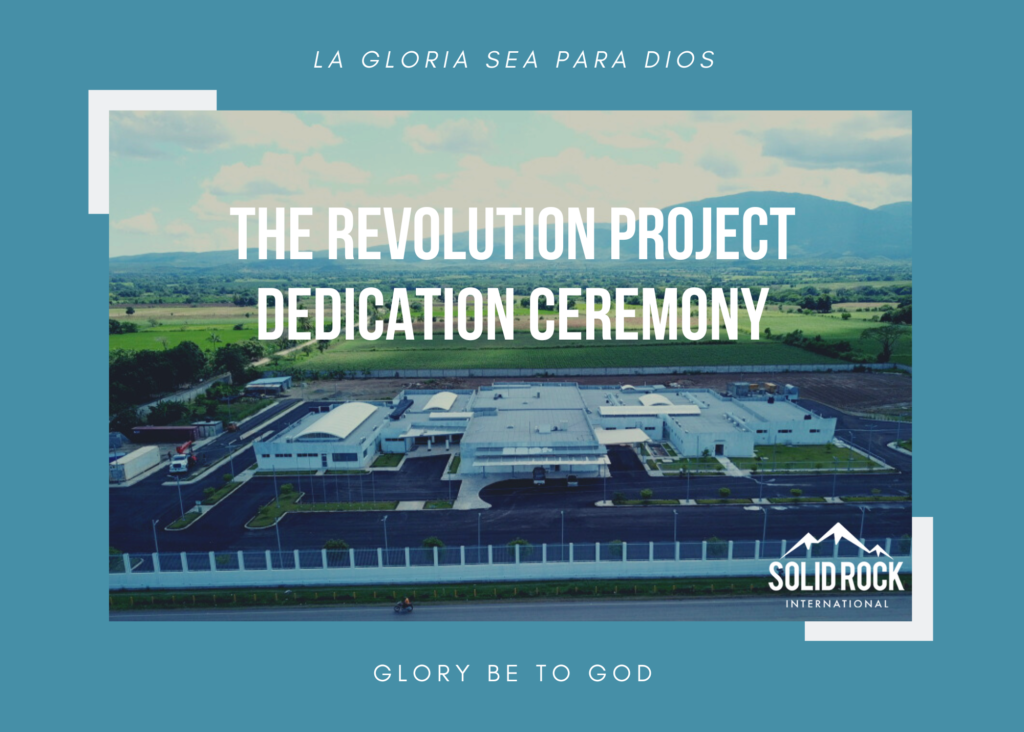 The REVOLUTION Project has been a dream since Hurricane George hit the region in November 1998 leaving the Christian clinic under six feet of mud and debris. After years of prayer and debate, SRI committed to the project with Dominican partner ACPSI in October 2012 and broke ground in 2014. We praise God for His faithfulness and thank all who have contributed to bring this dream to life as we now prepare to celebrate and dedicate the facility! Registration to attend is now open on a first come, first served basis. We anticipate a high level of interest and are preparing to host over 100 attendees.
General details are as follows:
Who – SRI supporters interested in celebrating the dedication of the new building.
What – This celebratory team will have a unique schedule that will be different than the normal SRI experience. There will be time to see multiple SRI ministries in action, talk with old friends, meet new friends, and participate in the dedication of the new facility.
When – Participants will need to fly into Santo Domingo (SDQ) on Saturday, March 25th and out of Santo Domingo (SDQ) on Wednesday, March 29th in order to utilize SRI transportation.
Where – Saturday night will be spent in Santo Domingo. Sunday and Monday night will be spent in San Juan. Tuesday night will be spent back in Santo Domingo before flying out on Wednesday.
Why – We desire to thank God for His provision and want YOU to celebrate with us and be a part of this great moment in history.
Cost – R&B cost is $400 / person and includes basically everything needed (Santo Domingo lodging, San Juan lodging, food, transportation, etc.) from when team members get through customs in SDQ to when we drop them back off four days later.
Please note – Given the expected large team size, arrangements for this week will be a complicated process with many moving parts. Because of this, we ask that all attendees follow the standard framework that will be place for the trip. We realize everyone will want to make the most out of their time, but special requests will be extremely difficult to manage with a group of this size. Thank you for your patience and understanding.
We hope to accommodate everyone interested in participating in this special event, but are not confident this will be possible given the expected level of interest. The deadline to reserve your spot on the team is January 27th. Please contact jzimmerman@solidrockinternational.org or call (419) 956-4077 in order to do so. Thank you for your prayers and consideration of attending!
Financial Updates
Thank you to all who have generously given and prayed to make this dream a reality. Please see the most current numbers below as of 12/29/22: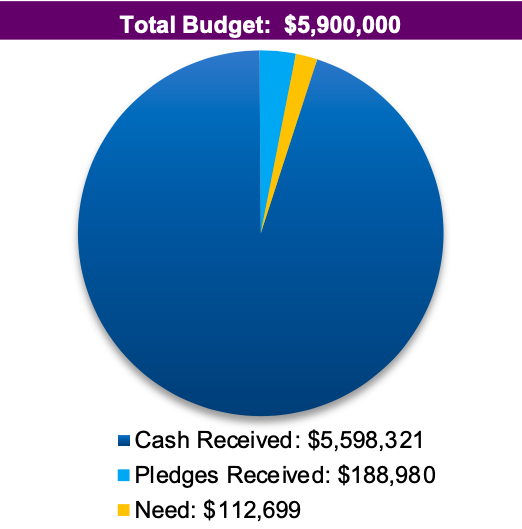 Get Involved!